Education is the most powerful weapon which you can use to change the world.
~ Nelson Mandela
Tiny Treasures Programs
Entrance Requirements
An interview with the Director and a tour of the program should be set up before registration. At the time of enrollment, a non-refundable fee is due. The cut off date is October 1st. A health form is required for all students. Children do not need to be toilet trained prior to entering Tiny Treasures.
Enrollment
Tiny Treasures Nursery School offers half day, full day and before and after care with available transportation to and from local schools.  Field trips and special programs are scheduled throughout the school year. Tiny Treasures creates a class size that meets the state requirements. Teacher to student ratio is always met throughout the day. Snack is also provided by the school.
Enrollment is open to any child 6 weeks to 6 years of age provided Tiny Treasures can meet his or her needs. Our summer program will accept enrollment for children up to age 8 years. Enrollment shall be granted without discrimination in regards to sex, race, religion or political belief.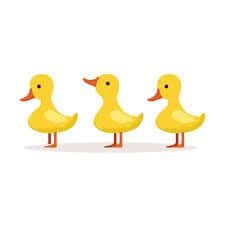 Infant Room
Learning starts at the beginning of life
Our infant room fosters a natural and caring play based curriculum, supporting each child's social and emotional development. Teachers are highly educated on encouraging our infants to work on their physical and motor skills, while language communication development is promoted throughout everyday interactions.
Our curriculum is enriched with story time, music, instruments, sensory arts and crafts and interaction among other infants. This is all done while meeting the individual needs and differences of each child.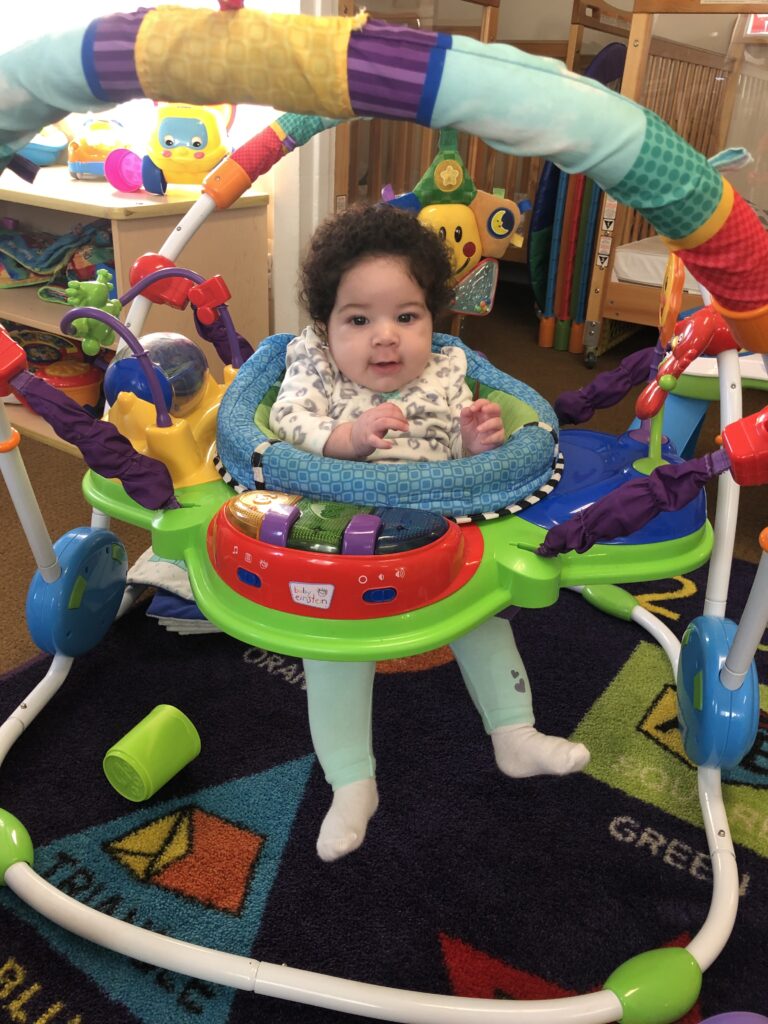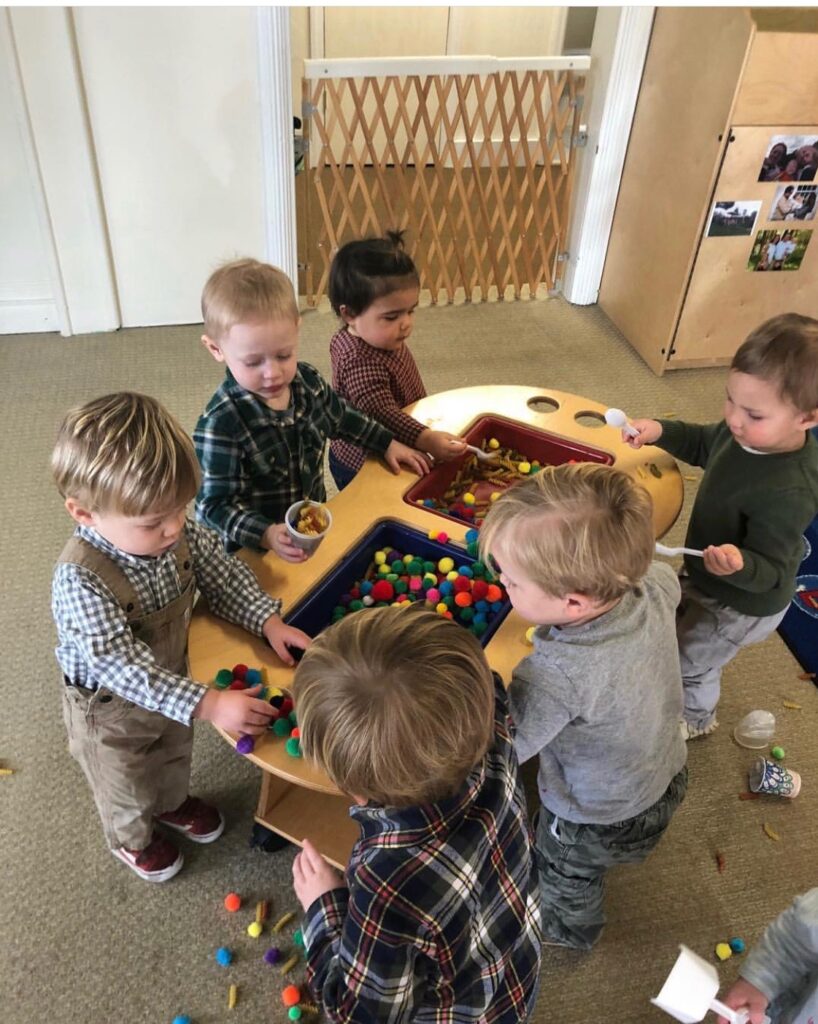 One Year Old Room
This is your child's first look at a structured learning environment
Our teachers give lots of love and comfort to each child, while planning a curriculum that will provide individual attention to each child needs. At a young age children begin to learn the importance of being friends, learning new words, walking and independence.
Circle time is a place for first word flash cards, interactive story time, songs and movement. Art is encouraged to help with sensor development, where children can express their interest through monthly themes.
Two Year Old Room
We focus on awareness of feelings and the importance of sharing with others
Our 2 year old program is designed to help children develop a positive attitude towards the school environment and to encourage independence by participating in teacher directed activities. Socializing, intellectual development and physical development are all part of the our two year old curriculum.
We focus on awareness of feelings and the importance of sharing with others. A structured environment helps for better listening and following direction skills. This is the first room where the children are exposed to learning about the alphabet, while also colors, shapes and numbers. Our teachers help the development and coordination of gross motor skills through daily music and movement. Fine motor development is exercised during coloring, painting and stamping.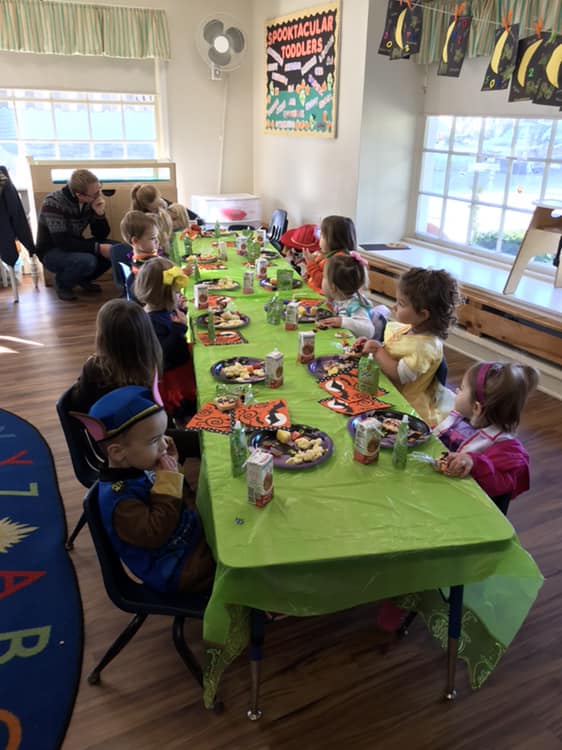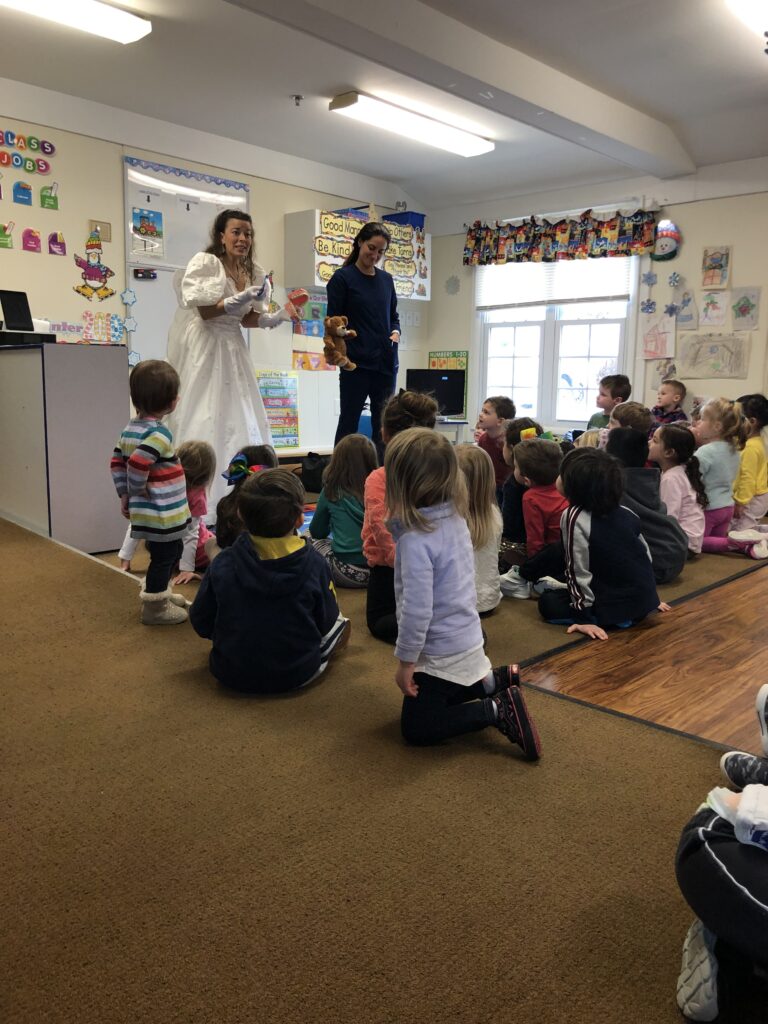 Three Year Old Room
The three year old room will master skills that will help students progress and reach the next level
Teachers provide a warm, nurturing and happy environment for your three year old to learn and practice academic skills. They will be working on recognition of letters, letter sounds, numbers, shapes and colors. Included daily are fine motors skills like cutting, pasting, coloring and tracing.
Each day we encourage centers to promote critical thinking, problem solving and cognitive development. Arts, music and play are also incorporated in each lesson to meet natural interest.
Pre-K Classroom
Our classroom is designed to give each student confidences, comfort and independence
Pre -K is a time for children to expand their love for learning, their ability to work with others and to increase their school readiness skills. Our classroom is designed to give each student confidences, comfort and independence. At this age children possess an innate curiosity.
Our curriculum is a traditional structured format that provides a wide range in all areas of development. The students learn handwriting, literacy and math skills through observation and investigation. Science, social studies, art, music and pretend play areas are integrated in the monthly units and vary yearly to accommodate the interest and abilities of the group. Happiness of each child and their family is very important to the success of our program.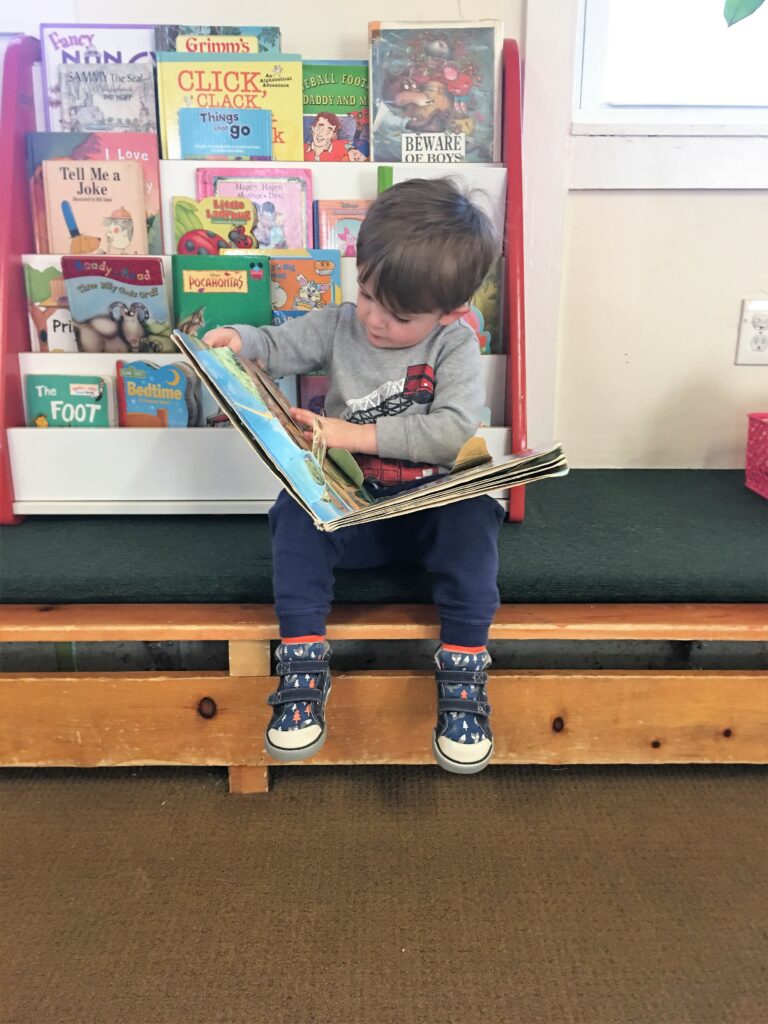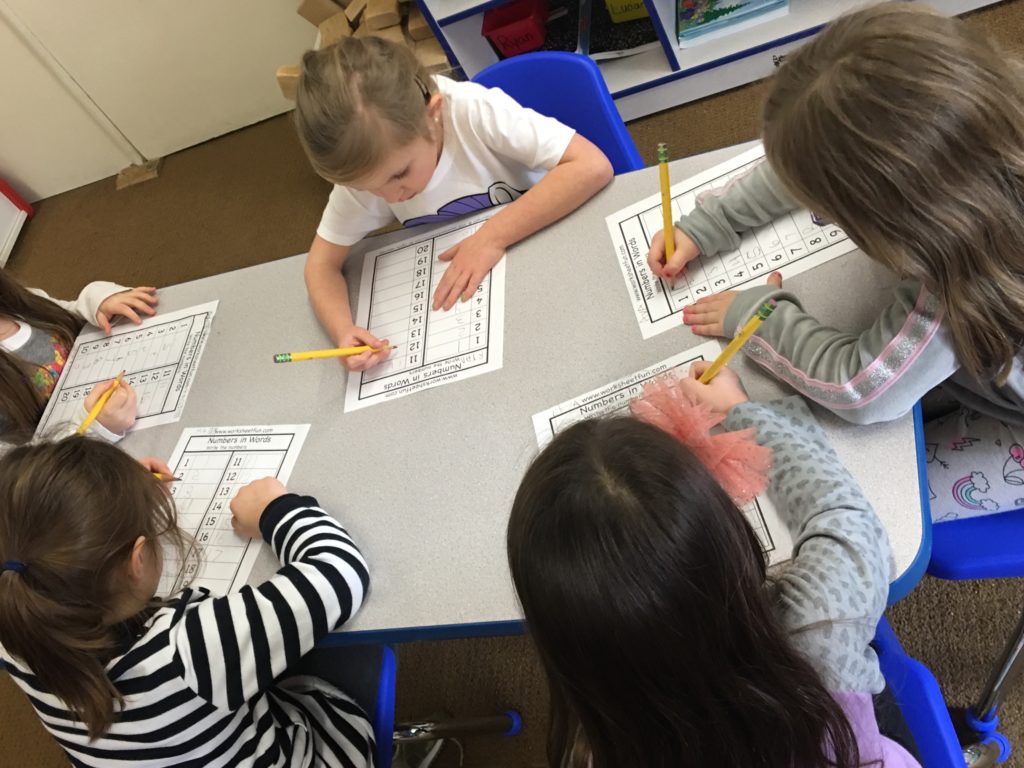 Transitional Kindergarten Program 4 1/2 – 6 yrs old
Our STEM curriculum supports and challenges our students critical thinking
Our transitional program provides a challenging curriculum through developmentally appropriate skills for young learners. Students will emerge themselves into practices that will focus on becoming readers and writers. Our STEM curriculum supports and challenges our students critical thinking with becoming scientist, math magicians, and explorers who travel the world.
Everyday we encourage music and art to allow creative expression. This program is structured to provide each child with the maximum opportunity for personal growth and success, while making learning fun
*Subject to teacher description.